Versi Profesional untuk DJ, yang memungkinkan untuk mencampur musik secara real time dengan menggunakan efek, transisi, dan banyak lagi. Program ini sangat ideal untuk DJ profesional, serta untuk pemula. Virtual DJ mengandung seperangkat audio, efek alat dan widget yang dibuat khusus untuk DJ, juga memungkinkan untuk menciptakan trek musik dari MP3-file dalam memainkannya, program ini memungkinkan anda untuk mengolah musik di bawah tempo atau meningkatkan kecepatan suara dalam manual dan otomatis. Mendukung kemampuan untuk sinkronisasi trek dengan tempo dan kecepatan dengan menekan Sync. Yang anda dapat kirim, dan rekam dalam format WAV atau MP3. Tapi lebih baik untuk menggunakan program ini secara real time di diskotik dan pesta. Atau mungkin anda bisa untuk belajar di rumah. :)
Feature:
Automatic adjustment of track speed
Changes the volume level
Excellent imitation vinyl records
Automatic reduction of the tracks
Built-ins for audio processing
Three-band EQ
Management of pitch (from -34% to +34%)
Synchronised sampler
Compatible with VST effects
Video mix (mix songs and / or video clips)
Fully supported karaoke
Compatible with ID3-tags
Encoding CD to MP3
Compatible with sound cards, ASIO
Support for the change program interface using skins
Support for MIDI-keyboard to control tracks
Record mixes to WAV or MP3 formats
And much more..
Screenshot :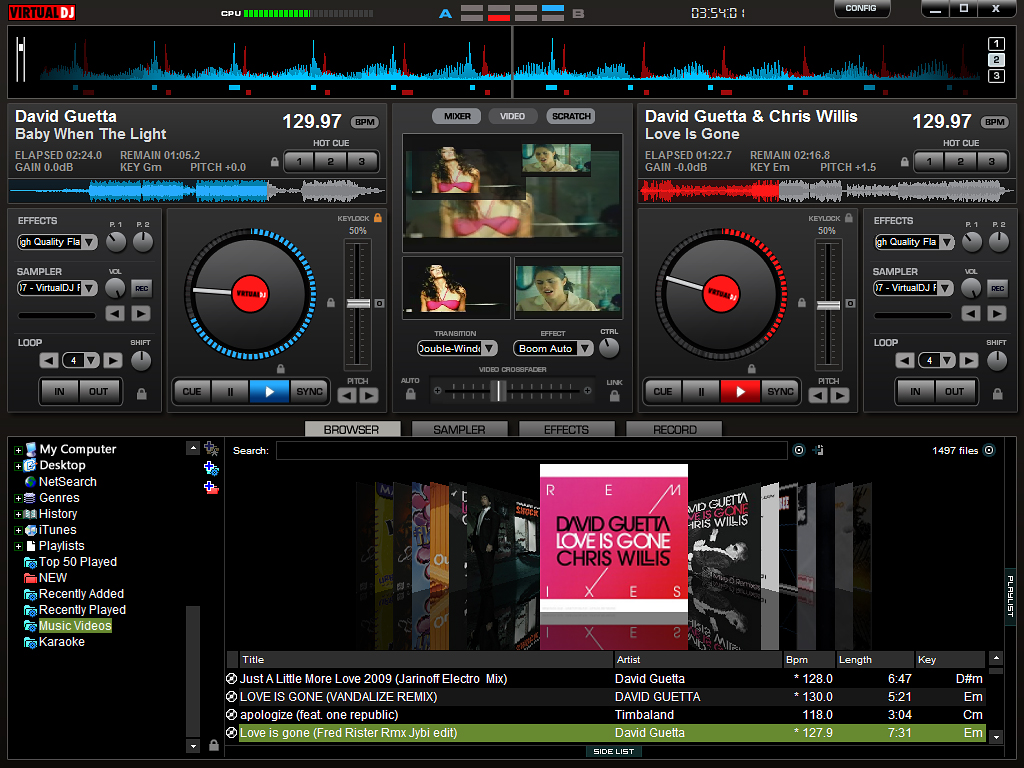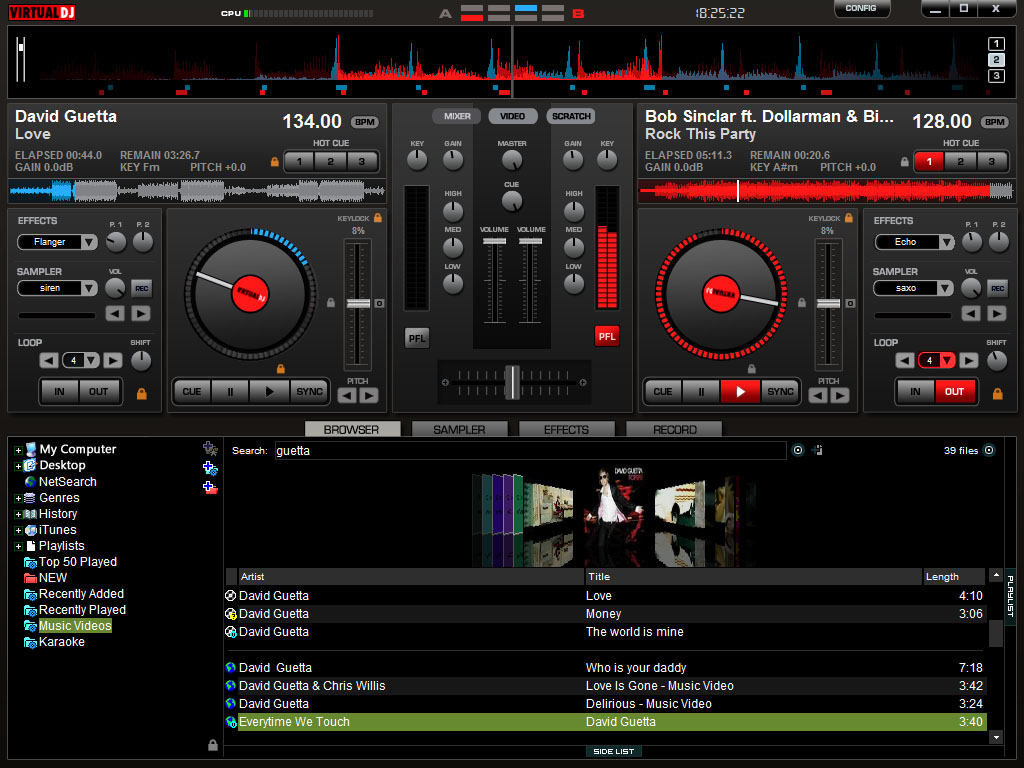 Download :